Cool incentives and flashy marketing materials are attractive, but a vibrant work environment is really what cultivates high performance and employee retention.
A paycheck and benefits are just the beginning. You've got that fancy job description working for you to attract the best candidates, and now it's time to put up what you're touting: a great workplace! Here are a few ideas to break up the monotony of a day and invigorate your staff:
Team building exercise concepts are abundant and can take place anytime and anywhere. Employees not only have an opportunity to learn more about their coworkers, but have the chance to demonstrate skills and abilities that may help them build confidence in themselves and gain the respect of others.
Gatherings, a loosely defined term, can go a long way with employees. Getting out of the office and exploring the community with your staff can have many benefits. Perhaps visiting a new community business as a team could even drum up new business for your company?
A surprise meal goes a long way, in my experience. Order-in or pickup vittles from a local purveyor and you are sure to have happy employees.
Lastly, be consistent with these offerings to your employees. These interludes foster a collaborative environment and friendly relationships.
Remember, growing the appeal of your brand starts from within your company. Demonstrating your appreciation of each employees' participation delivers results for your company and your clients!
---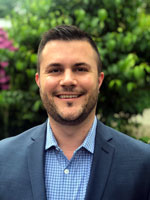 Taylor Evans is the Founder and President of Rust Belt Recruiting. Taylor focuses on company vision, client success and business development. Before beginning his pursuit as a small business owner, Taylor forged a career in sales and economic development between Cleveland, OH and Austin, TX. Born out of the desire to change lives and revive the region through its workforce, Rust Belt Recruiting serves as a bridge between great workplaces and smart, skilled tradespeople in the manufacturing and construction industries. Through this business, Taylor has found the perfect intersection of his passions: economic and social impact, workforce development and community revitalization. Connect with Taylor on LinkedIn!