Are you getting the candidates you really want? If you're struggling to do so, make sure you have the right brand voice representing your company in order to attract the best talent.
Successful companies are able to inspire their employees with their brand voice, and this can start while employees are in the prospect stage. Most employees' first impression of the company is through the job description for the position they are seeking.
So how can you rewrite your job description from bland to grand? For starters, we recommend enhancing prospective employee job descriptions a bit to not only improve appeal, but to introduce your company's brand voice and tone.
Bland job description:
We are looking for a person with A, B and C. You will be responsible for X, Y and Z. We have paychecks and benefits. Come work for us.
Grand job description:
Do you have mastery in doing A? Do you know B? If you have C, consider applying to join our team! Our company is looking for highly skilled people like you every day. We do all we can with employee incentives, company outings and more to make this your workplace home. (inject more grand)
Out of the gate, your company should present an exciting and inspiring rendering of your brand to prospective employees.
Job description content is critical and is a valuable tool in attracting the employees that best fit with your company's values.
---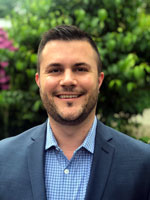 Taylor Evans is the Founder and President of Rust Belt Recruiting. Taylor focuses on company vision, client success and business development. Before beginning his pursuit as a small business owner, Taylor forged a career in sales and economic development between Cleveland, OH and Austin, TX. Born out of the desire to change lives and revive the region through its workforce, Rust Belt Recruiting serves as a bridge between great workplaces and smart, skilled tradespeople in the manufacturing and construction industries. Through this business, Taylor has found the perfect intersection of his passions: economic and social impact, workforce development and community revitalization. Connect with Taylor on LinkedIn!