Along with this historically low unemployment rate, hiring was strong for the second straight month with 263,000 jobs added. This news has eased concerns that a slowing global and U.S. economy could dampen hiring.
All of this growth persisted, even after several crosscurrents were expected to affect the April employment numbers. For example, Goldman Sachs estimated that midwest snow storms were likely to reduce job gains by about 20,000.
Additionally, job gains for February and March were revised to include 16,000 more than previously reported.
What do these labor trends mean for employers? Do not sit on making hiring decisions too long! It's important to hire quickly, skilled workers are answering the call of a demanding labor market.

---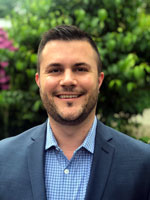 Taylor Evans is the Founder and President of Rust Belt Recruiting. Taylor focuses on company vision, client success and business development. Before beginning his pursuit as a small business owner, Taylor forged a career in sales and economic development between Cleveland, OH and Austin, TX. Born out of the desire to change lives and revive the region through its workforce, Rust Belt Recruiting serves as a bridge between great workplaces and smart, skilled tradespeople in the manufacturing and construction industries. Through this business, Taylor has found the perfect intersection of his passions: economic and social impact, workforce development and community revitalization. Connect with Taylor on LinkedIn!