The notion of a career in manufacturing as a poor choice is a thing of the past.
A little investigation into what these jobs entail reveals that creativity and problem solving are among the skills frequently rewarded at work.
Certain aspects of engineering projects are enjoyed by welders, electricians and infrastructure-related jobs. Workers in manufacturing jobs execute precision, pay attention to detail, and get the satisfaction of watching things come to life.

Finding a job in the trades, or even manufacturing, does necessitate some education after high school. However, required certificates, certifications or associate degrees are less costly and take less time than earning a bachelor's degree. Tuition for these credentials is dramatically less than the cost of a traditional four-year college experience.
At first glance, a manufacturing job may not seem alluring. However, special training by industrial experts for a job in the shop can deliver a rewarding and lucrative work experience.
---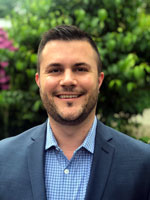 Taylor Evans is the Founder and President of Rust Belt Recruiting. Taylor focuses on company vision, client success and business development. Before beginning his pursuit as a small business owner, Taylor forged a career in sales and economic development between Cleveland, OH and Austin, TX. Born out of the desire to change lives and revive the region through its workforce, Rust Belt Recruiting serves as a bridge between great workplaces and smart, skilled tradespeople in the manufacturing and construction industries. Through this business, Taylor has found the perfect intersection of his passions: economic and social impact, workforce development and community revitalization. Connect with Taylor on LinkedIn!