Employment trends in the U.S. reflect that scores of workers are forced to hold multiple minimum wage jobs to make a decent living.
A recent Bloomberg report states that multiple-job holders comprised 5.1 percent of the total employed.
Alongside this trend is growth in trades and manufacturing jobs. In fact, 78% of manufacturers say attracting quality talent is their top business challenge.
A multitude of options are becoming more available for workers to advance a career with lucrative manufacturing jobs. These openings provide a worthwhile, secure alternative to holding multiple low paying jobs.
According to a CNBC report, since the U.S. labor shortage is reaching a critical point, employers are going to have to increase efforts to entice and attract workers through pay raises, training and other incentives.
With shortage of skilled workers to fill these jobs, it's a great time to pursue a career in manufacturing.
---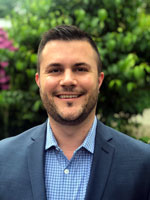 Taylor Evans is the Founder and President of Rust Belt Recruiting. Taylor focuses on company vision, client success and business development. Before beginning his pursuit as a small business owner, Taylor forged a career in sales and economic development between Cleveland, OH and Austin, TX. Born out of the desire to change lives and revive the region through its workforce, Rust Belt Recruiting serves as a bridge between great workplaces and smart, skilled tradespeople in the manufacturing and construction industries. Through this business, Taylor has found the perfect intersection of his passions: economic and social impact, workforce development and community revitalization. Connect with Taylor on LinkedIn!